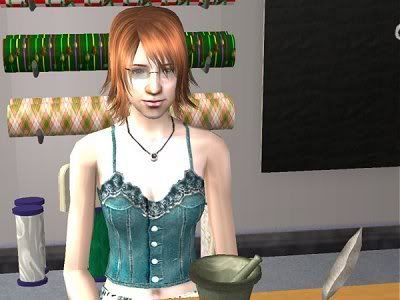 Those pesky sim actors! They never do what you want when you want them to, do they? They always want to go to the toilet when you want them to act, complain about their needs and wants and have an annoying habit of falling in love with their co-stars. As in, all of their co-stars, which leads, of course, to jealousy and slapping at the most inconvenient moment.
And how do you get them to smile on cue?
One of the talented writers on a website I frequent even had her sim catch on fire at a crucial moment. Fortunately, all was well.
And then there are the visitors, popping by at all hours of the day and night. Sheesh.
And the building. And the costumes. Honestly, it's enough to make someone want to throw their stories on a blog instead.
No, wait...
This section covers some of the story hacks and cheats you can use, as well as good places to pick up some custom content.
However, what if you're just wanting to document a Sim Legacy, and don't want to be arsed with all of the modcons (and in the case of legacies and challenges, can't use hacks and cheats)? Cool. Make the story entertaining and take the best pics you can. Often the headlines and unexpected sim movements make for a better story.
For a good example of a Legacy story with no hacks or cracks, have a look at
esiobhan
on the Exchange. Her stories are always amusing.
In my case, when I'm writing a non-legacy story, I tend not to use the game for playing, just for the story--it's an Isabeau Valenwood zone at the moment, and I still haven't played Pets properly!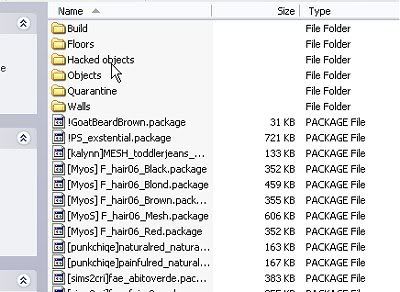 The reason for this is that my downloads folder is generally stuffed full (I have around 9 - 10,000 custom content files at any one time) and I have a lot of hacks that I do not use during general game play.
Some of the custom files I wouldn't use in normal play (eg, mermaid skins), so I keep another file folder to swap those out of when I'm done with the stories.
Feel free to use any of this information if it is useful to you, or none. It's up to you.
Back
Next
- Using Custom Content
Comment
on this tutorial
Story Links
Home